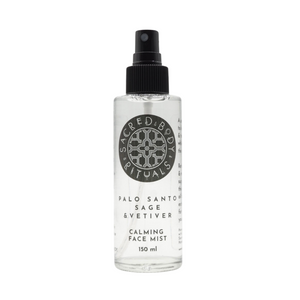 This intentionally curated face mist will hydrate, refresh & tone the skin while the special Palo Santo, Sage, & Vetiver blend calms the mind.
Retains moisture & maintains skin suppleness while providing protection for the skin.
Made from a lavendin infusion, stearyl alcohol, tween 20, natural essential oils, & vitamin E.