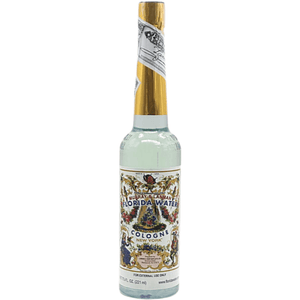 A cologne dating back to 1808 and renowned for its use in South America by shamans for cleansing, healing, ritual feeding, and flowering.
A great tool:
To cleanse the sacred tools on your altar or in your home.
To clear a space
To raise your vibration
To open your senses prior to meditation or ceremony
To clear your energetic field
To calm an anxious child or adult in need.
Components of the scent include citrus and herbal notes along with spice and floral undertones. These delightful elements are provided by Bergamot, Neroli, Lemon, Cloves, Cinnamon, Lavender, Rose, and Orange flower.
Offered in large 270 ml bottles / very limited stock